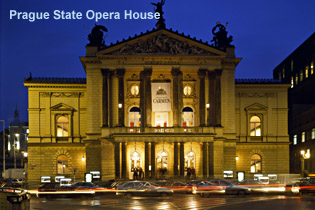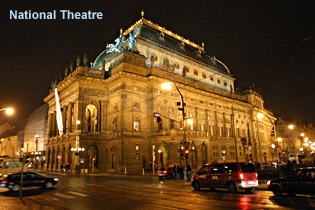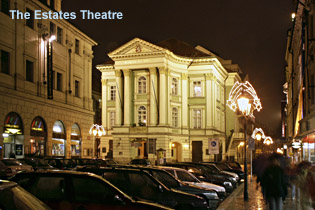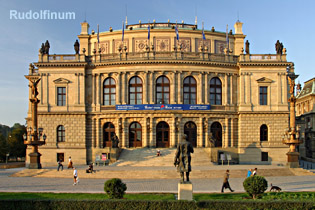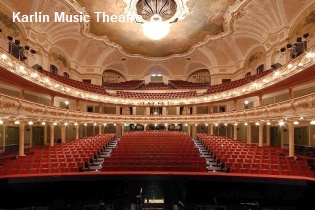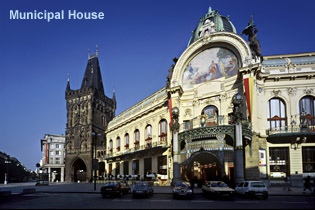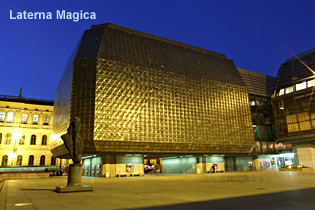 Prague State Opera
The Prague State Opera re-opened in January 2020 after extensive renovation. It resides in the building which on January 5, 1888 was opened as a Prague German stage with the performance of Wagner opera, The Mastersingers of Nurnberg It has undergone many changes since but has always maintained its commitment to offering high-quality performances. Among the exceptional artistic figures who performed there were directors Gustav Mahler, Richard Strauss, Felix Mottl, Arthur Nikisch and Felix Weingartner, and soloists Anna Bahr-Mildenburg, Berta Lauterer-Foerster, Maria Jeritza, Nellie Melba, Karl Burian, Enrico Caruso, Benjamino Gigli, Jan Kiepura, Richard Kubla, and Tino Pattiera. A selection of performances you can look forward to seeing here include "Nabucco", "Carmen", "La Traviata", "Sleeping Beauty", "Tosca", and "Carmina Burana".

National Theatre
Opened in 1883, this theatre is the glorious result of a battle for a truly independent theatre by those involved in the Czech national revival. Funds were raised throughout the country and many difficulties had to be overcome before this neo-Renaissance style theatre was opened. Today the National Theatre continues with a rich programme of opera and ballet. Forthcoming productions include "The Bartered Bride", "Rusalka", "Jenufa", "The Nutcracker", "Tristan & Isolde" and "La Boheme".

The Estates Theatre
The Theatre of the Estates is one of the most beautiful historic theatres in Europe. This theatre is forever linked with the name of Wolfgang Amadeus Mozart. For it was the scene of the world premieres of two of his operas: the famous "Don Giovanni" (1787 - which Mozart himself conducted) and the opera "La Clemenza di Tito" (1791 - on the occasion of the coronation of Leopold II), as well as other works by him.

Rudolfinum
The neo-Renaisance building of Prague Rudolfinum has been duly appreciated in the history of European architecture as this building got ahead of others of their kind by almost a century by its design of a multi-purpose cultural center. Since the end of the World War II the Czech Philharmonic has been residing in the Rudolfinum and it serves the music lovers and public for concerts and art exhibitions.

Music Theatre Karlin
The third oldest theatre in Prague opened 15 days after the National Theatre fire in 1881. From its early days as a circus arena where magic, circus and "midget shows" were held, the theatre has grown into a renowned venue for musicals and operettas. The Karlin Musical Theatre boasts the largest historic theatre for nearly 1,000 people.

Municipal House
The Municipal House one of the most remarkable constructions of Prague Art Nouveau was built as a center for Czech official and social undertakings. This building is highly admired as a unique harmony of architectural and painting styles of the turn of the 19th and 20th centuries. Neo-Baroque, neo-Renaissance, and both Western and Oriental influences melts together with Czech Art Nouveau.

Laterna Magica
This eclectic company resides in a modern building of an ideal location in the centre of Prague, with interesting interiors. Laterna Magica presents a varied number of performances with a unique blend of classical and black-light theatre, film, dance and pantomime.